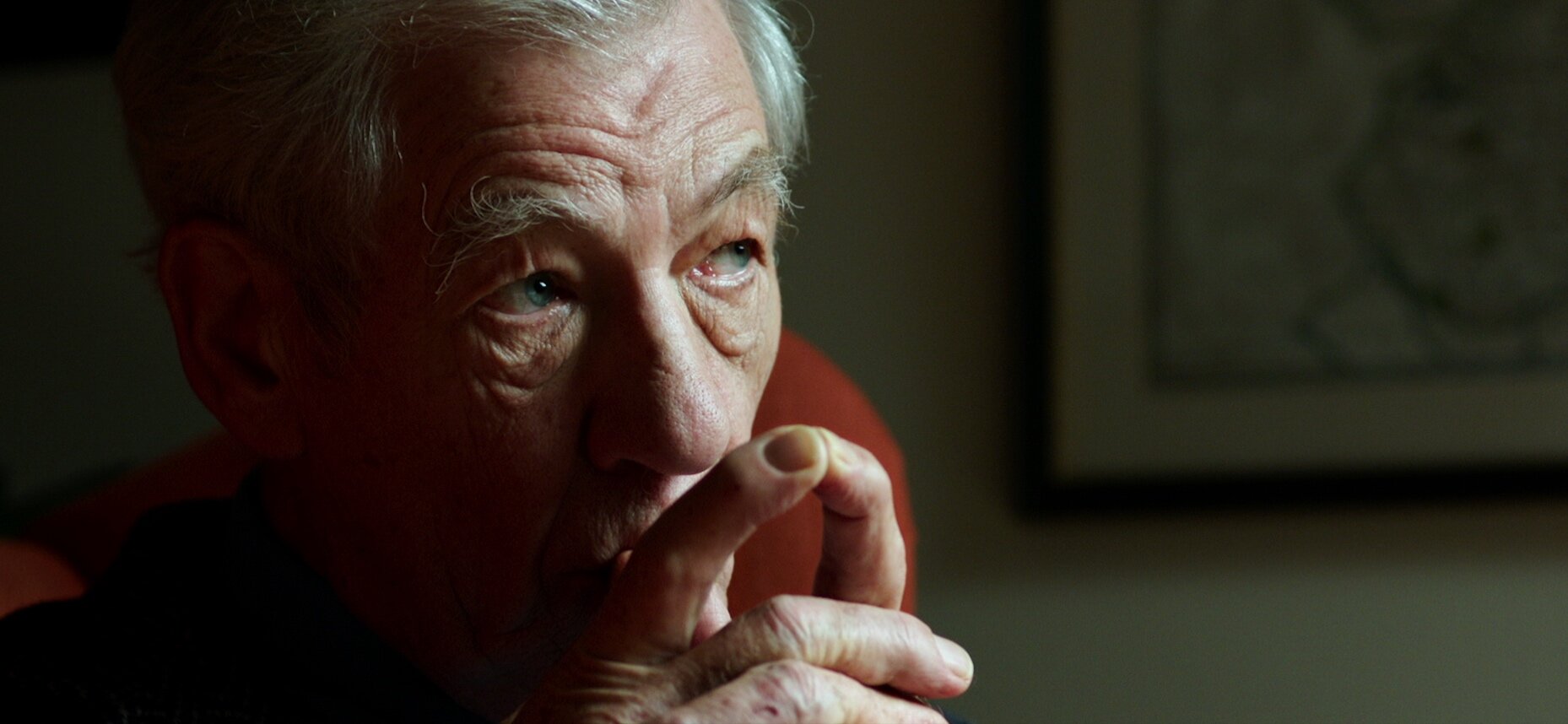 mckellen: playing the part.
"It used to be that it was a secret; my life, my profession..."
'McKellen: Playing the Part' unveils the life of the British icon Ian McKellen providing a wealth of never-before-seen archive material, following his uncompromisable journey through childhood to a pioneering theatrical idol.
Featuring unprecedented access to private photo albums, a wealth of never-before-seen archive material, including diaries written when he was 12, and unseen behind the scenes of theatre shows and films, the film is built around an exclusive 7 day interview.
The critically acclaimed film was released in the UK in 2018 by Trafalgar Releasing, with a London Premier hosted by Graham Norton, featuring special guests such as Helen Mirren, Derek Jacobi, Martin Freeman and Orlando Bloom. The event was broadcasted live across cinemas nationwide from the London's BFI Southbank.
It was released theatrically in US, Australian and New Zealand theatres, before heading to all major digital platforms and DVD.
Like Chicken before it, it maintains its 100% Fresh Rotten Tomatoes rating.
"An intimate, enthralling look at the life of a legend ★★★★"
— Time Out
"The film should join the small circle of high-level docs about the acting profession able to inspire newcomers"
— The Hollywood Reporter
"McKellen's life story proves to be his greatest role of all ★★★★"
— Attitude Magazine
"Directed by Joe Stephenson, McKellen: Playing the Part is a credit to one of the greatest actors and humans this world has ever seen; a beautiful and inspiring documentary about one man and his passion for life, showmanship and LGBTQ+ rights"
— HeyUGuys
"McKellen reminds us what it means to give ourselves to others through art ★★★★"
— Little White Lies
"This film seems like the unfiltered man, but even if it's an act, it's an endlessly compelling one. An absolute treat of an interview with a man who has told other people's stories wonderfully for decades and tells his own just as well ★★★★"
— Empire Magazine